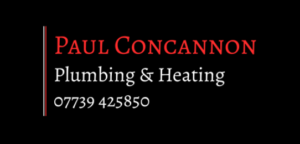 Report by Ste Yates
With a crowd making their way down to watch including the first team's new sponsor Paul Concannon, the first team were keen to put on a show and what a show it was .
Heysham won the toss and batted first so first job was to keep them to a chaseable total.
Heysham started brightly with Damo Keegan playing some of his usual ramps and reverse sweeps batting well until trying to hit Jack Cunnington out of the ground and being caught at long on by the safe hands of Dave Jack for 29 .
Only 3 more runs were scored before the next wicket fell of Lee Calverley clean bowled by joe Oliver .
Andy Powers came and went for fifteen, bowled by Joe Cunliffe .
Jamie Antcliffe came to the crease and hit a couple of big sixes on his way to 20 before being run out by Simon Gould with a bullet arm to throw down the stumps .
Sam McClements was next to go scoring 20 off 33 balls before trying to force one and being caught by Dave Jack off Phil Oliver's bowling .
Graham Cassidy finished there innings with a flurry scoring 26 off 16 balls including 2 6s one of which he admitted he closed his eyes and swung at a short ball off Dave Jack .
Innings over and Heysham had set a total of 123 . Shireshead felt the were comfortable needing just over a run a ball. .
Stand out bowlers were Joe Oliver and Jack Cunnington, both with figures of 1 for 16 off 4 overs .
Shireshead's chase didn't start ideally losing the wicket of Simon Gould on the fifth ball of the innings for 0 .
Joe Cunliffe and Rob Skipworth put on 42 for the next wicket before Joe Cunliffe was caught off the bowling of young Oli Toulmin.
The next 3 wickets fell cheaply and Shireshead were on 72-5 when Ste Yates came in to bat .
Yates and Skipworth put on 4 before Skipworth was caught off the bowling off Cassidy for just over a run a ball 39 which was just what the team needed .
Yates and Ollie Wilkinson took the score to 110 for 7 before Wilkinson went for 18 .
Yates fell soon after for 21 leaving the score on 112-8 .
Phil Oliver and Jack Cunnington took the scores level thanks to some good running and a massive 6 from Oliver before Jack Cunnington was dismissed with 1 ball to go . After the umpires checked the rule book it was decided that Shireshead would go through to the semi finals day on a tie but this wasn't to matter as Paul Yates walked out to the crease and despatched the last ball to the fence for 4 .
Game won and job done.
A great weekend for Shireshead after their league win on Saturday .