Awards Night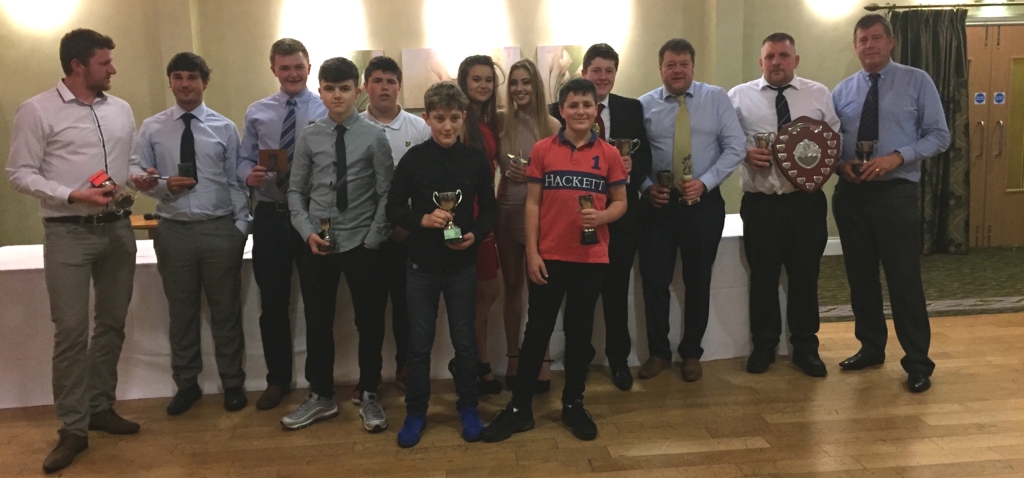 Shireshead and Forton cricket club celebrated the end of another successful season with its end of year dinner at Wyrebank, Garstang.
Tributes were paid throughout the evening to Terry Oliver, who died recently. Terry was a major force behind the club's development, helping to build the pavilion and scoreboard.
Club president Denis Yates presented Terry's widow Jean Oliver with a bouquet and looked back at Terry's contribution to the club.
Mr Yates also commented on the proposed housing developments which threaten to hem in the club, so halting any potential expansion of the site.
He praised the efforts of the junior sections' coaching team and also the club groundsmen Bill Jacques Andrew Cragg.
The evening started with the junior awards, with the most promising U10 award going to Stanley Collinson, U12 to James Sutcliffe, U13 to Jamie Butlin and U14 to Matt Sutcliffe.
Connor Passenger picked up the spin bowling award, Adam Murphy the special batting award & Harry Carter the special bowling award.
In the senior section Dave Jack won player of the year for the first team, Joe Oliver, second team, and Jonty Collinson, third team. Joe Oliver also took the junior player of the year.
Phil Oliver won the Clifton Award for the outstanding performance of the season.
Full awards: First team batting, Phil Bovis; bowling, James Rafferty. Second team batting, Steve Yates; bowling Phil Oliver. Third team batting Geoff Hornby; bowling Alan Moulsdale.
Fielding awards, first team: Dave Jack; second team: Joel Dugdale; third team: Adam Coates.
Junior section, U11s: pairs, Lali Atherton and Ernie Collinson; bowling, Thomas Atkinson. U13s: batting, Ollie Wilkinson, bowling, Thomas McCartney. U16s: batting Liam Burn; bowling, Katy Lindsey.
Single wicket, U16s: winner Jack Newton, runners-up, Will Greenwood; U13s, Eddie Haigh, Ollie Wilkinson; U11 Connor Passenger, Aiden Weir.