Shireshead claimed a smash and  grab victory over Heysham at Clifton Park, bowling the visitors out for 53 in just over 21 overs, thanks to a ferocious display of quick bowling from skipper Dave Jack who took all of the first 7 wickets and ending with figures of 8 wickets for 21 from 11 overs. His figures for the last two matches are 15 wickets for 23 runs from 17 overs, and he has almost single-handedly dragged Shireshead back to winning ways and an ascent of the table.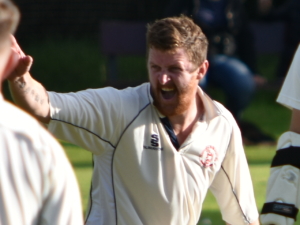 See all tables here: https://westmorlandcricketleague.pitchero.com/
See full scorecard here : https://shires.play-cricket.com/website/results/4420750
Jack was ably supported by Josh Smethurst and Joe Cunliffe who mopped up the tail with 2 for 10. Shiresehad's fielding continued to impress with high quality close catching by keeper Yates, Mead, Dodd and the Bothamesque Joe Oliver at slip.
Shireshead made light work of the reply reaching the target with the loss of only Tom Jacques victim of a snorter from Sam Calverley. A 34 run partnership between 16 year old Oliver Wilkinson (20 not out) and Rob Skipworth (21 not out) ensured the maximum 15 points for the home side. Wilkinson batted maturely and doggedly and looks increasingly the part as opener.
An away trip to Westgate is the mouthwatering prospect next Saturday.