Thanks to our sponsor Paul Concannon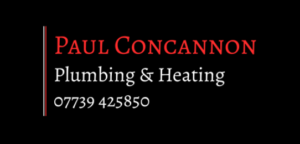 This week's report by Jack Cunnington
A damp Clifton Park greeted the teams on Saturday, with dark ominous clouds overhead. Shireshead were looking to bounce back from an agonising defeat the previous week at the hands of Lindal, whilst Carnforth were seeking to extend their strong early season form.
As is tradition now, stand in skipper for the day David Jack lost the toss and Shireshead were asked to bat. It wasn't long before the mizzle, drizzle and at times, out and out rain set in. However, both umpires seemed happy to let play continue in miserable conditions. Perhaps being reminded by Tom Jacques that he was in contention to pocket £75 in the batting sweepstake. Jacques and opening partner Joe Cunliffe made steady progress on a pitch that was becoming increasingly spicy with the wet weather. Drinks were reached with Shires building a solid platform at 71 without loss.
However, both Jacques (41) and Cunliffe (26) fell in quick succession with the score still on 71. After Rob Skipworth and Jake 'Albert' Agar also fell soon after, the hard work looked to be unravelling as the score reached 91-4. David Jack and Jack Dodd began to repair the damage, with the captain (31) unleashing some typical hefty blows. Cameos from the rest of the lower order lifted the score to 163-8 from the allotted 45 overs with the aforementioned poor weather continuing throughout the innings. Jack Thompson was the pick of the Carnforth bowlers, taking 3-25 from his 12 overs.
Early wickets would be crucial if Shireshead were to upset the league favourites. Opening bowlers David Jack and Josh Smethurst both ran in hard and it was Jack (2-47) who got the breakthrough. He produced a quick rising delivery that took the edge of the dangerous Ryan Nelson, with keeper Matt Yates taking a comfortable catch. Soon after, Jack also took the scalp Carnforth skipper Bradley Hoyle as he skewed a simple catch to Agar at mid-on. At 33-2 Shireshead were in the game, however that was as good as it got. With the rain eventually easing, the pitch seemed to flatten out. This allowed opener Chis Parry (65*) and number four Shane Dixon (86*) to ease Carnforth home inside 30 overs. The bowling group plugged away but both batsmen pounced on any loose deliveries and not for the first time this season, Shireshead were made to rue a number of dropped catches.
It was a case of what might have been. But there was at least the opportunity to bounce back quickly as the team faced Heysham in a T20 of the season the following day.