Report Courtesy of Steven Foy (proof read and corrected by Mike Park (30 minutes)).
Ist Team Sponsor –  with thanks to Paul Concannon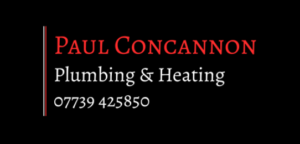 Shireshead 1st Team travelled to Sedgwick on Saturday and were greeted with glorious sunshine, a rarity for many considering the deluge in May. The skipper instructed the team to arrive at 1pm for a thorough warm up. Many asked, 'what is that?', as usually, the warm-up consists of batting the ball towards a hence for 5 minutes then commencing play. So, this was very strange for many of the 'athletes' in the team.
Shireshead batted first. This saw Matt Yates (resident number 11 for the past few weeks), somehow open the batting with none other than Joe Cunliffe. The day started brightly for Sedgwick who had a couple of early LBW shouts. The pair lasted until the 10th over in which M. Yates was adjudged LBW making the score 15-1. Wilkinson made his way to the crease but quickly departed for 9 after being bowled by T. Ridley. (28-2). Cunliffe had a job to do, and was more than up to the task, steadying the ship on uneven and soft batting surface. Agar departed for a modest 11, but Cunliffe batted on confidently. We won't dwell on the next wicket as Dave Jack saw one in his 'slot' only to waft at one that bowled him and the score looked precarious at 43-4 off 22 overs. A flurry of 4s from Cunliffe saw the score climb to 73-5 after J. Dodd departed. Joe Oliver entered all brawn and aggression in that Colin Milburnesque frame. Cunliffe carried on extremely well on 47* but after trying his luck at a wide half volley which was caught by Cleans in the slip cordon. Looking over to his father for solace, Joe trudged off in disappointment. No 50 today unfortunately. 89-6 off 35 overs. Skipper, S. Yates arrives at the crease. Some say he can hit a long ball and he rightly obliged with 3 consecutive 4s. Then back-to-back 6s. as the boundary fielders could only watch  in dismay. As Oliver, then Bleasedale fell cheaply the score was 138-8 in the 42nd over. Foy then joined Yates at the crease. Yates departed trying to clear the rope for a 3rd time, making 40 off 23 balls in a great knock. As Cunnington entered, some clever batting and quick running between the wickets saw 22 runs come from the final 2 overs with Shireshead ending on 167-9.
What seemed like a very achievable score as the weather got hotter and hotter as the day went on, Sedgewick like the first innings started brightly making 30-0 off 10 overs. Cunliffe who had a magnificent day with the bat came in to bowl and immediately took a wicket, the breakthrough Shireshead needed. Joe Oliver replaced D.Jack, and soon dismissed M.Bracken for 18 in a great change of bowling. The pressure was now being applied to Sedgwick with the runs drying up after a great spell of bowling from both Joes. Suddenly the home side found themselves 39-6, with 3 wickets each for Cunliffe and Oliver. Oliver was literally bouncing in, hitting the deck and attacking the crease with intent searching for his 5th wicket . It came 2 balls later where he dismissed Hanson for 0.
Shireshead wanting to start the Bank Holiday weekend early, kept delivering the goods, with Cunliffe now in search of his 5-wicket haul. Unfortunately, that never came but  Sedgwick were all out for 51. Oliver jnr was the pick of the bowlers with 6.4 overs, 4 maidens, 6 for 3. – a great display. Following that achievement J.Cunliffe bowled 11 overs, 2 maidens, and took 4 for 32 in a Man of the Match performance.